The WaterShed offers kits and models for use by educators and community members throughout the year. Contact Us to reserve these FREE resources for a two-week period.
Aquifer Model
Students learn about groundwater and sources of pollution by running water and dye through the different layers.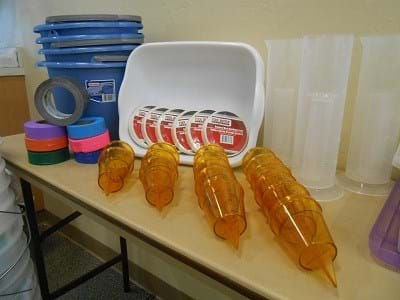 School Water Audit Kit
Lesson plans and tools to conduct an indoor and outdoor water audit for a school.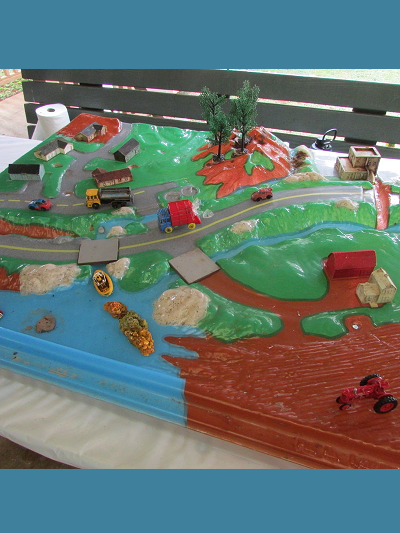 Enviroscape Tabletop Watershed Model – Stormwater
In this 3' x 2' model, students set up the landscape, create pollution or waste and watch what happens when it "rains."
Stormwater is pictured. Also available: Wastewater & Drinking Water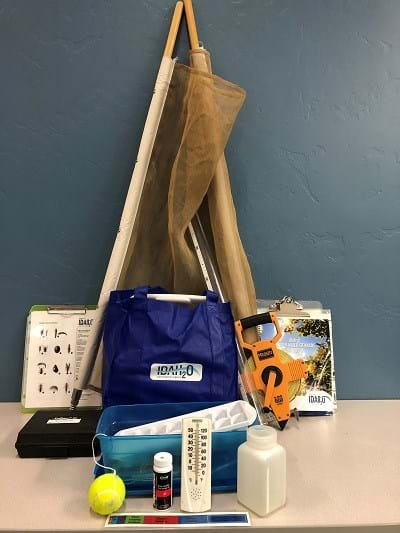 IDAH2O Master Water Stewards Monitoring Kit
This kit provides the testing supplies and macroinvertebrate collecting supplies to utilize the IDAH2O program protocols to monitor the biological, physical and chemical health of a water body.  Multiple kits available.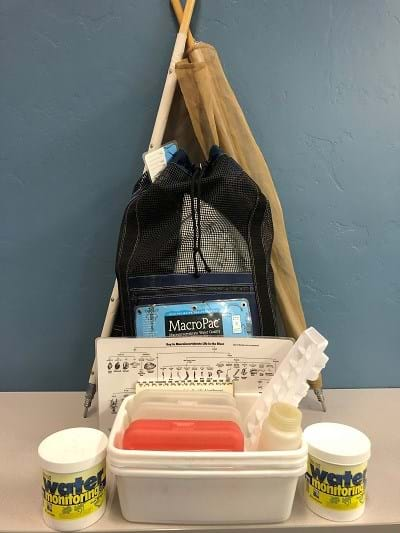 Water Quality Testing Kits & Macroinvertebrate Pack
Students investigate water quality with LaMotte GREEN chemical testing kits and tools to collect and identify macroinvertebrates in surface water. We provide the reagents for the test kits which measure temperature, pH, dissolved oxygen, turbidity, nitrates, and phosphates. Multiple classroom sets available.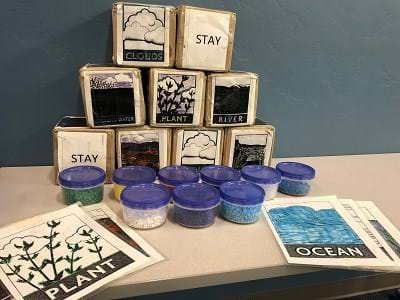 Incredible Journey Dice Game
In this popular Project WET activity, students travel as water drops around the earth with the roll of a die.  Beads to make water cycle bracelets included.